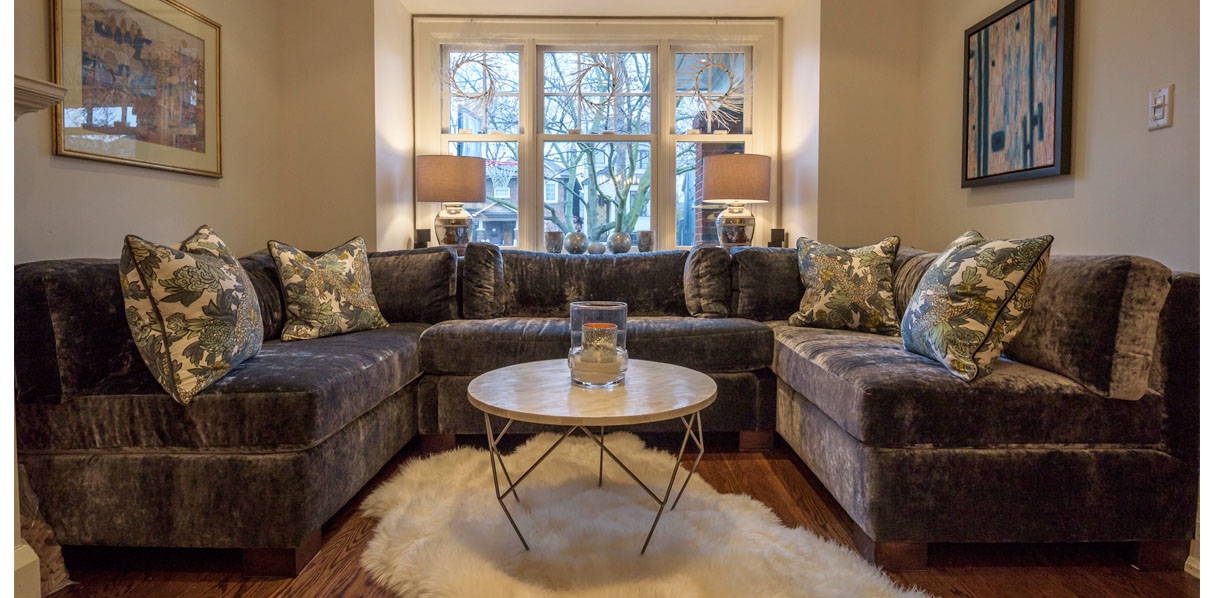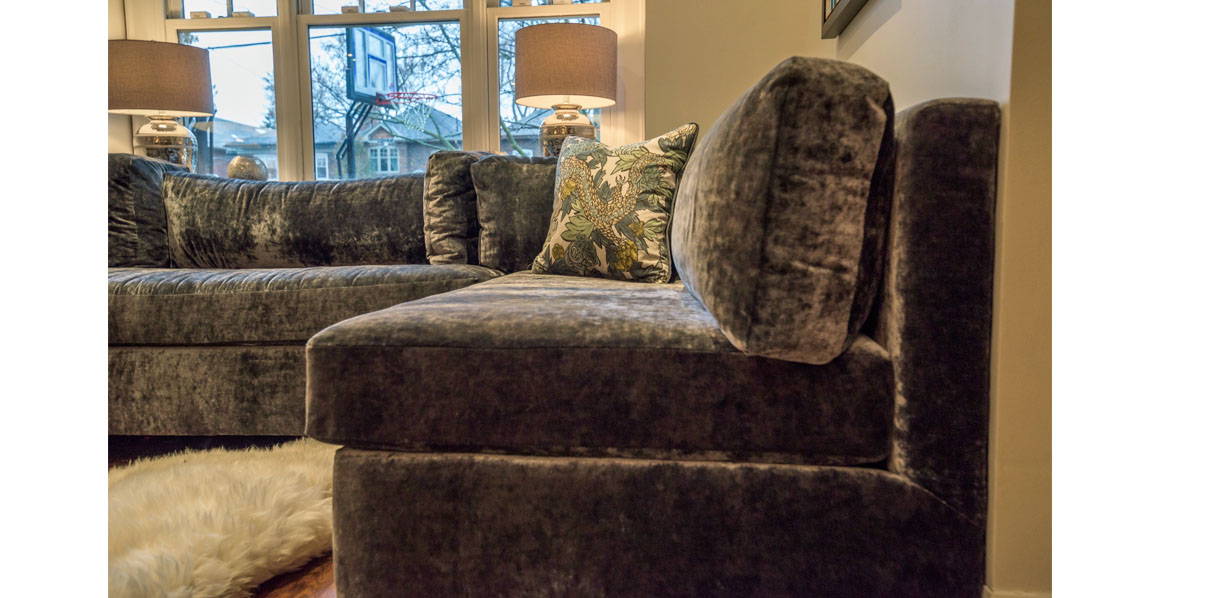 As the home is older, radiator heating is the norm throughout the home. Our clients wanted the rad cover behind the sectional to look as elegant as their new sectional. Therefore, we made them a custom maple cover and two matching removable side tables that all fit together which are cohesive yet functional. We stained all three peices in a dark moca stain to further elevate the look.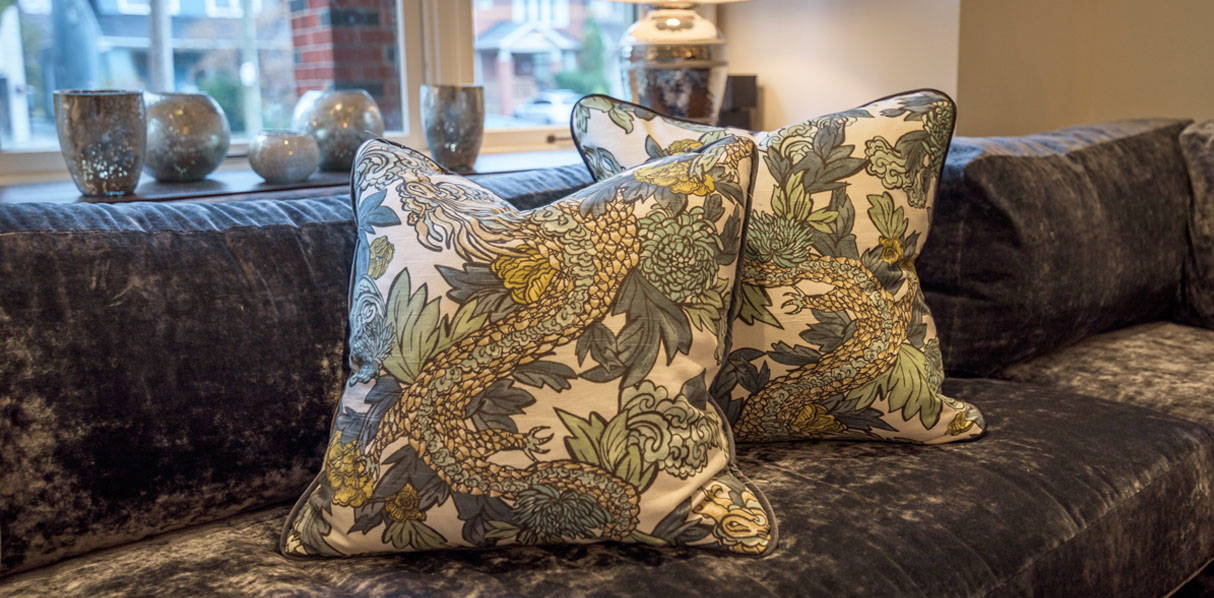 To break-up the monochromatic look of the sectional, we made our clients these elegant yet fun floral toss cushions and tied them into the shared dining space by using the same fabric on the seat cushions with the dining chairs.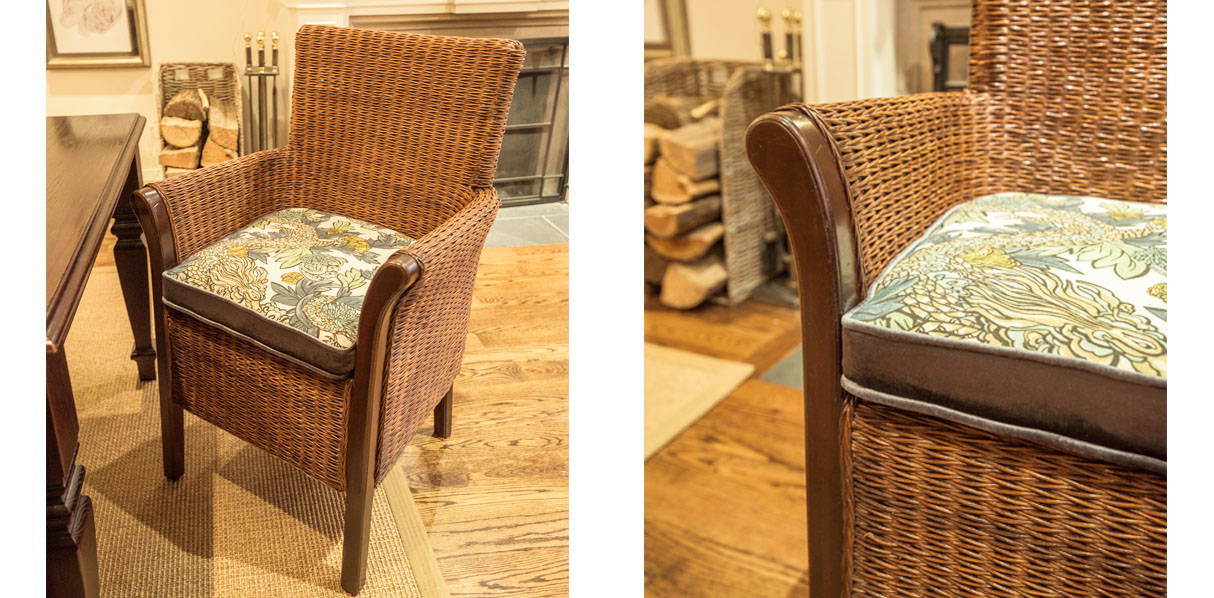 We further updated their tired looking wicker/wood dining chairs by refreshing areas of the wicker that were worn and cleaned and touched up the wooden frame adding new custom seat cushions that complimented the sectional toss cushions we also made for the client.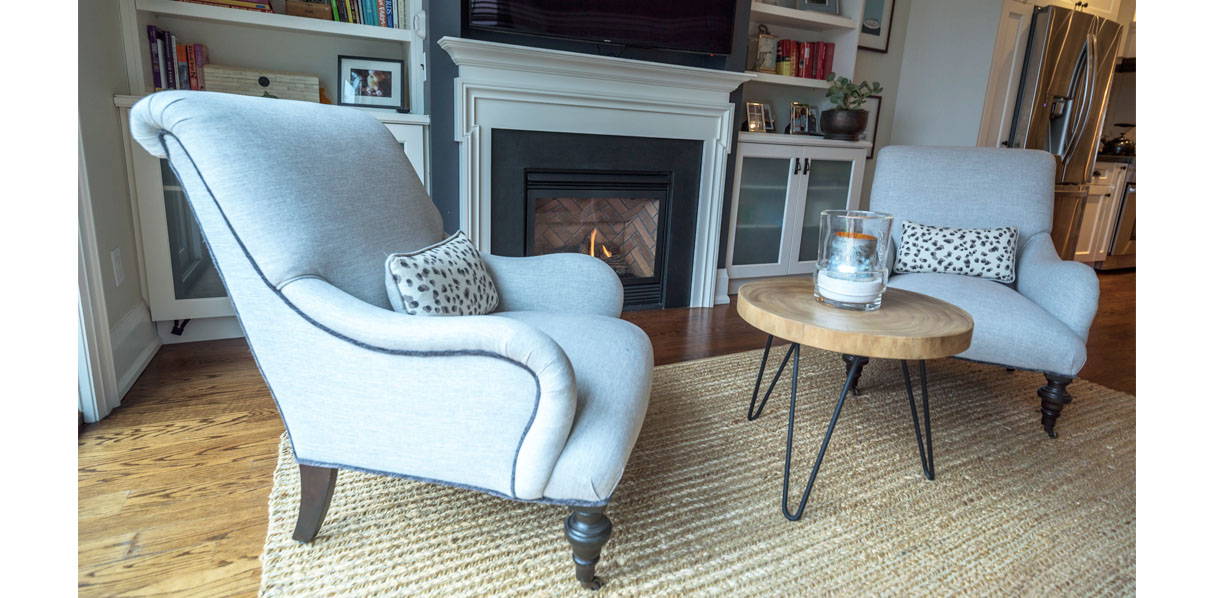 Finally, we reupholstered two gorgeous oversized and comfortable sitting chairs for their family-room at the rear of the home. These chairs were framed by dark grey piping which allowed the detail and design of these old family favorites to really shine.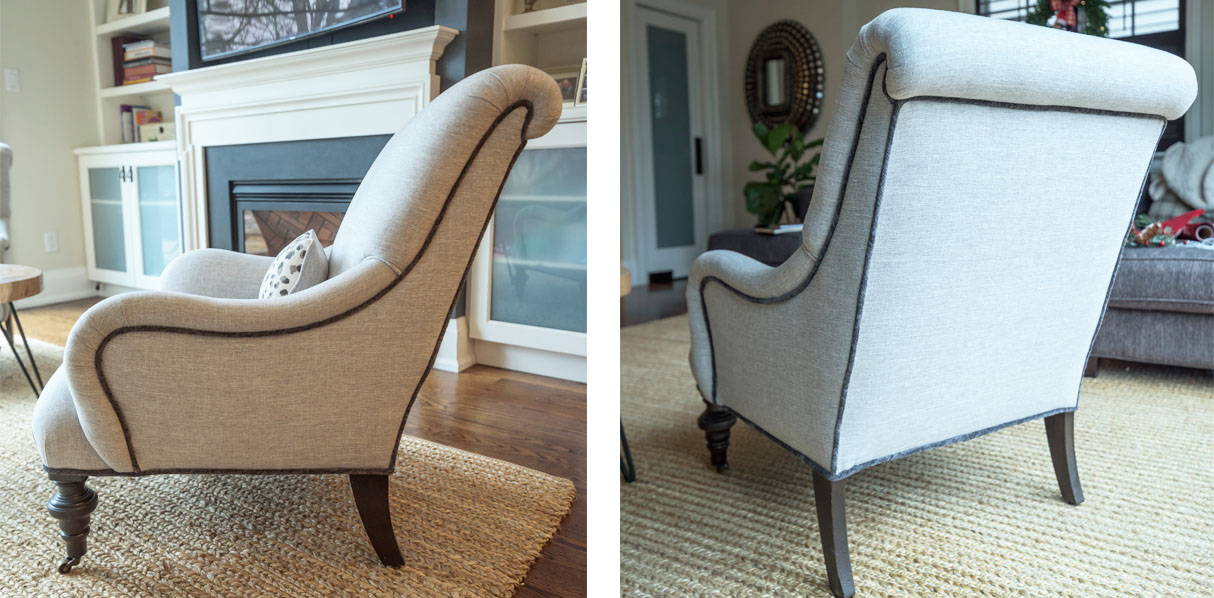 Our clients wanted a custom made sectional to fit into a smaller area at the front of their main floor living space. It was important for them that we   design the sectional in such a way that they could easily split it into three separate peices and use each peice separately in any other future home. The plush lush fabric is a stand-out on this gorgeous sectional! Since this space is also shared with their formal dining area, we refreshed their wicker/wood dining chairs to compliment the living space.  
Thank you! We will be in touch soon.
This field is required
This field is required
This field is required